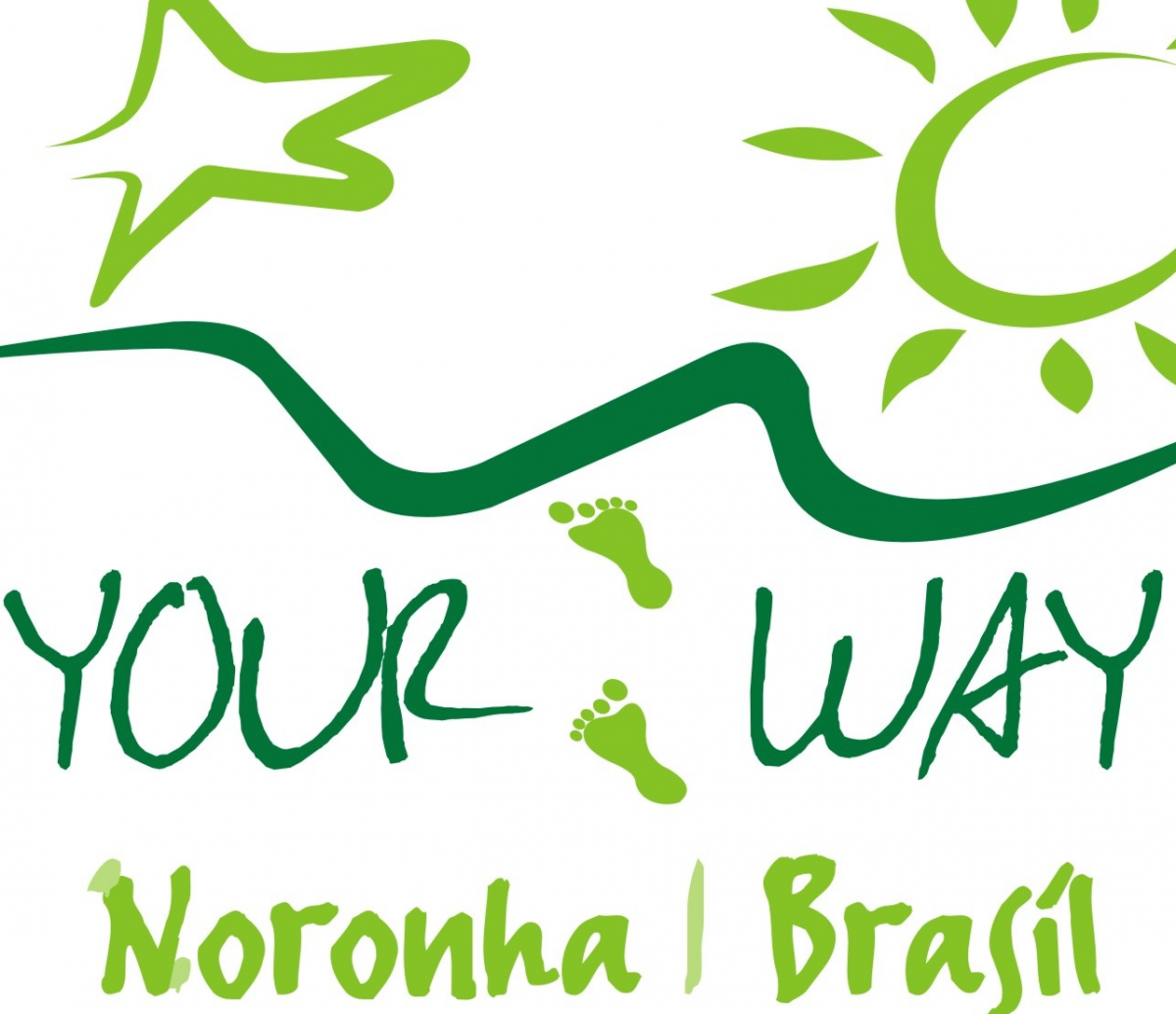 Your Way Noronha ECOTOURISM
Travel agency

|
Travel consulting

|
Receptive operator

|
Operator specialized

|
Activities offered:
Associate highlights:
It offers adventure tourism activities for people with disabilities or reduced mobility
It offers leaders / adventure tourism conductors or bilingual tour guides
Who are we?
We are an ecotourism agency started by Adriana Schmidt Raub in 2001 for the independent foreign traveler interested in discovering this little island in the northeast of Brazil. We noticed that international travelers would come and leave the island without fully discovering what Noronha truly had to offer simply because of the language barrier! Armed with a Hospitality Degree from Cornell University in the United States, we decided to move here and be the bridge between independent foreign travelers and the local tourism community of Noronha.
Over the last 15 years, Your Way has become the essential link between foreign visitors to Fernando de Noronha and the island's local community. We work with our clients' best interest – we are proud and happy to say that we are 100% unbiased as we are not directly associated with any business in town. We periodically visit and pick what's best within each budget. Because of our good relationship with local suppliers, often times we are able to offer you last-minute updated tips and even better rates than what's available for the average visitor.
How Did We Get Here?
I am a native of São Paulo (born and bred Brazilian!) that has been working here in Noronha for the last 15 years. Noronha's world-class SCUBA diving originally drew me to its shores as a regular tourist, but by the end of my dive vacation, I found myself spending more time helping foreign visitors navigate Noronha's distinctive environment than actually diving! There were a few local companies working with regular packaged tours back then but I was never a fan of packages as I felt they would include unnecessary items just to make it seem like clients were getting a good deal. I always preferred to pick and chose according to my own preferences, like having my own menu of options and starting from there… After my visit, I decided to move to Noronha and properly assist future travelers with the planning process of their trips to this unique island.
How Do We Work?
We are officially registered as a local agency and one of only two companies on the island which has been certified in safety standards implemented by the National Ecotourism and Adventure Association (ABETA). We truly believe in sustainable tourism. We believe that local community, international tourists and ourselves should mutually benefit from this relationship in a healthy way. We are here simply to serve as the bridge between the foreign traveler and local suppliers we trust. CUSTOMERS ARE NOT CHARGED ANY FEES FOR OUR SERVICES. We are paid by suppliers we carefully chose over the years through careful, unbiased research and local knowledge; as well as a decade of traveler and client feedback. We understand that our clients trust us that we'll provide them with accurate info on the different options available so they can easily come to an informed decision on their own; after all, the planning part of the trip should also be an enticing process. Unlike Internet forums, we prefer to supply unbiased info as clearly as possible, through pictures and complete descriptions rather than giving out our personal opinion. We have learned during our time here in Noronha that everything is subjective. Taking that into account, we have become a traveler matchmaker of sorts, doing our best to match visitors' personality with local experience.
Why Are We Here?
We are here because Noronha has become our biggest passion and we love to take part in preserving this island as well as helping it evolve through tourism. Yes, we do believe this is possible if it's done carefully involving all local actors – Environmental NGOs, the National Marine Park, public administration, state government and local community. We also believe that information is the key for a complete and comprehensive visit to this archipelago. We are here to help you get informed! We chose the name Your Way because we believe that Noronha should be discovered the best possible way – YOUR WAY. We are here to assist you during this process: BEFORE, DURING and AFTER your stay here.
BEFORE your arrival we are here to help you make an informed choice of accommodations within every budget. We have also chosen to work with activity suppliers who pay a fair wage, the best-value restaurants and culinary experiences, an English version of the island's official map, tide charts, tip-offs about unique activities, TAMAR talks that have some English components – just to name a few.
DURING your stay we are available at any time via email, SMS, WhatsApp, telephone and sometimes also in person.
AFTER your visit, we'll be here to help you in case you unforeseen problems or circumstances; or by helping you keep in touch with this beautiful little place via social networking. We'd love if you could plan a second visit here or even recommend us to your friends and family. This way we'll be able to continue helping future travelers come to this paradise!
What is Ecotourism?
Ecotourism not only tries to make visitors more socially and environmentally aware but it also leaves the bulk of its profit within the community. This allows local suppliers such as accommodation owners, boat owners, trekking guides, and buggy owners to receive a fair wage for the services they are providing for tourists. Bigger companies often pay as little as possible to local guides in order to maintain their large infrastructure such as buses, numerous staff, fancy office, etc. We have nothing against all of that as long as guides and local suppliers are fairly paid. We'd like to ask you to be an active part of the healthy sustainable tourism relationship between visitors and Noronha and therefore be aware of the choices you make while visiting communities that depend entirely on tourism to survive.
Thank you for reading this and we hope to meet you soon 😉