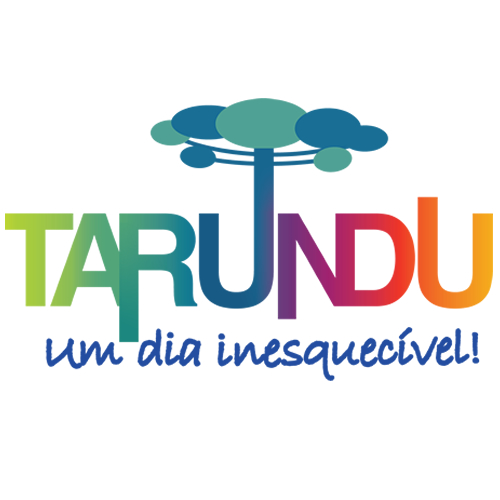 Tarundu
Attractive tourist

|
Activities offered:
Tarundu in Campos do Jordão is the perfect destination for an unforgettable ride!
The Tarundu in Campos do Jordão (SP) is the perfect program for all ages. You can have fun in more than 30 leisure activities in contact with nature and savor an unforgettable gastronomy!
The Tarundu offers a 780 meter zip line circuit, Horse and Pony Rides, Paintball, Target Paint, Bow and Arrow, Shooting, Balloon Ride, Tree-climbing, Orbit Ball, Climbing, Senninha Mini Buggy, Bungy Trampolin, Mini Golf , Ice Skating Rink, Riding Lessons, Buoy Slip, Cross Buoy, Animal Kids, Imagination Playground, Air Games, and Play.
The Tarundu also has a beautiful and cozy restaurant, with excellent gastronomy and infrastructure to welcome visitors throughout the day.
Activities can be paid individually or through passports. The Tarundu operates every day from 10am to 5:30pm.
Tarundu Restaurant
Perfect for spending pleasant moments with the family, having the charm of the hills and the rustic decor as scenery.
With a Mediterranean cuisine menu you can enjoy a variety of appetizers, salads, grills, fish and pasta. Meet our sensational buffet too! Served at weekends, holidays and seasons.
The Tarundu Restaurant operates every day from 10 am to 5:30 pm. More information
Pousada Tarundu
Inn with unique profile, translated into warmth, charm and tranquility.
Structure to welcome with living room with fireplace, pantry, wi-fi, garden, central heating, and green area with more than 500mil m².
04 Exclusive suites with different configurations range from singles to families. With large bathrooms, high-pressure showers, goose down comforters, 400 thread count trousers, cable television comfort is guaranteed.
Colonial breakfast served in the living room with fireplace, specially prepared menu to start the day with our specialties like homemade cakes, teas and hot dishes.
Your pet is also very welcome and can stay in the suite with you.